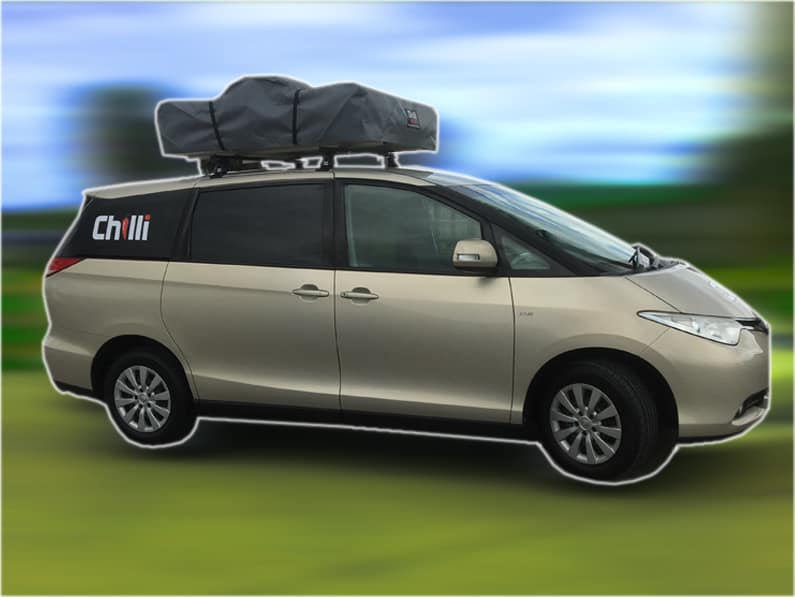 The Super Vroom (SELF-CONTAINED)
The Super Vroom ist unsere neuste Campervan-Klasse ideal für 2 Personen, vorzugsweise auch für zwei Erwachsene mit Kind. Dieses Modell erlaubt, durch das "SELF-CONTAINED"-Zertifikat noch mehr Plätze in Neuseeland zu entdecken. Mit einer eingebauten kleinen Küche und noch mehr Platzkomfort für das Gepäck ist alles an Bord, was Du zum Reisen in Neuseeland benötigst.
Hier geht es zu unserem Super Vroom
Hallo liebes Chilli Team.
Der Tastee Tourer war eine super Heimat für fast fünf Wochen und rund 7000 km. Treuer Motor, genug Platz für zwei Personen und total pflegeleicht. Euer Team ist das flexibelste und netteste, das ich je erlebt habe und ich war schon ziemlich viel in der Welt unterwegs.
Ich macht Euren Job mit viel Herzblut und ich wünsche Euch noch ganz viel Erfolg.
Nicole W.
Zufriedene Kunden

93%

Preis/Leistungsverhältniss

89%

Service

91%